THE WHITEBOARD

it's the same one from that twit pic awhile back but it looks like there's been changes..

there's another one with the whiteboard too

10 points to anyone who can read it

does the top left word say animals, and the word below it say chalice? 

Think it's pretty much the same song names

Animals

Chance (I THINK)
Explorers

Follow me

Hiding to…

Madness

Panic station (MY FAV SONG ALREADY)
Save me

Supremacy

Survival

And two other things that I cant see at all 

I read 2nd one as Chalice though, but it's not very clear so I can't tell. D:
I enhanced it and worked my magic and…… got nowhere.
The second, is definitely…. chance. Probably. Maybe not.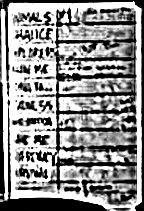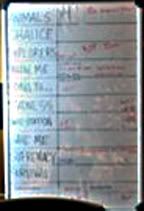 And compared to the first whiteboard ^^